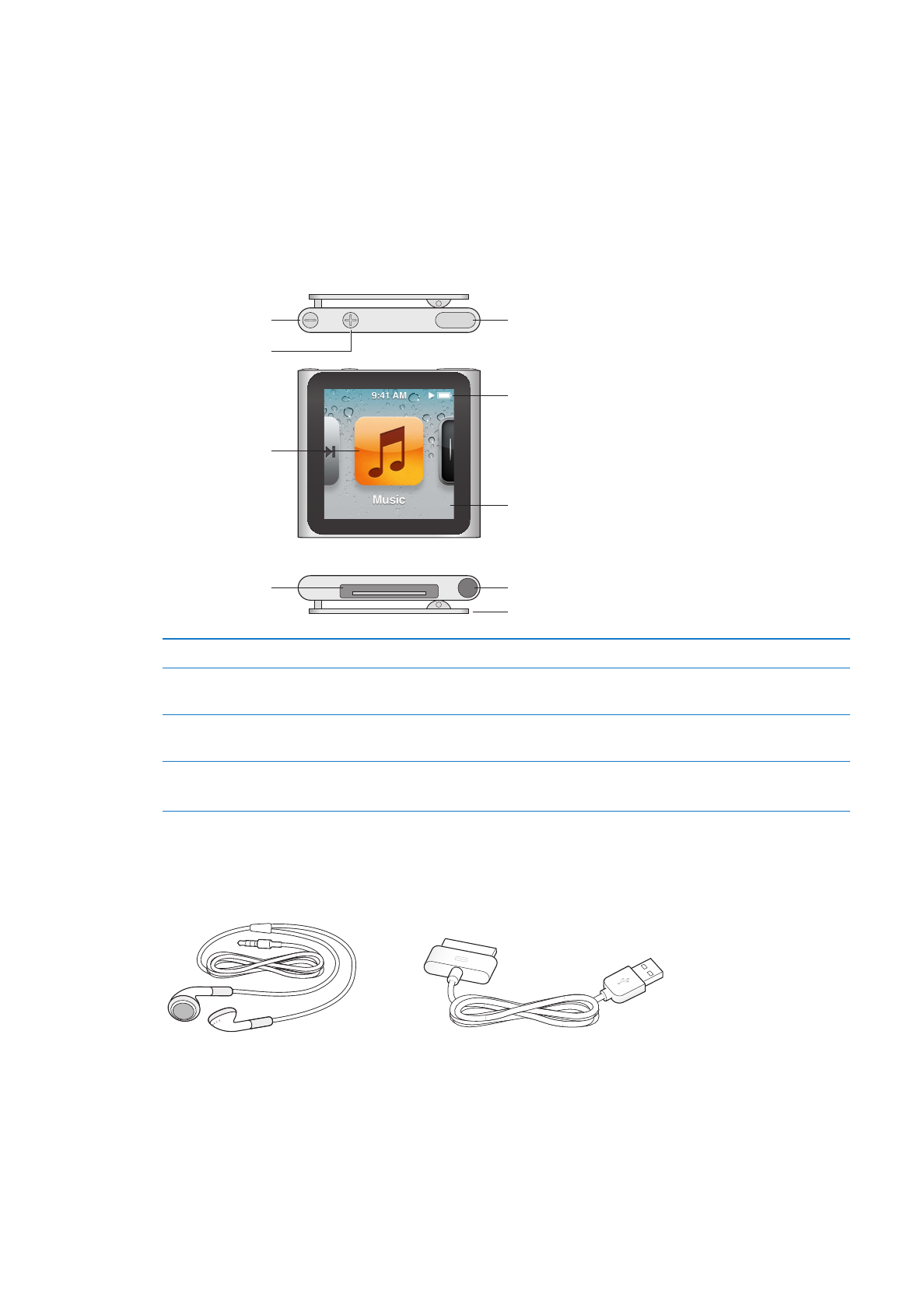 iPod nano overview
Menu and app icons
Earphone port
Dock connector
Volume Down
Volume Up
Clip
Sleep/Wake
Status bar
Multi-Touch screen
To
Do this
Turn the screen on or off while
you listen to music or other audio
Press the Sleep/Wake button.
Turn iPod nano off completely,
or to turn it back on
Hold down the Sleep/Wake button for a few seconds.
Adjust the volume while listening
to songs or other media
Press the Volume Up or Volume Down button.
These buttons also control the volume for alerts and other sounds.